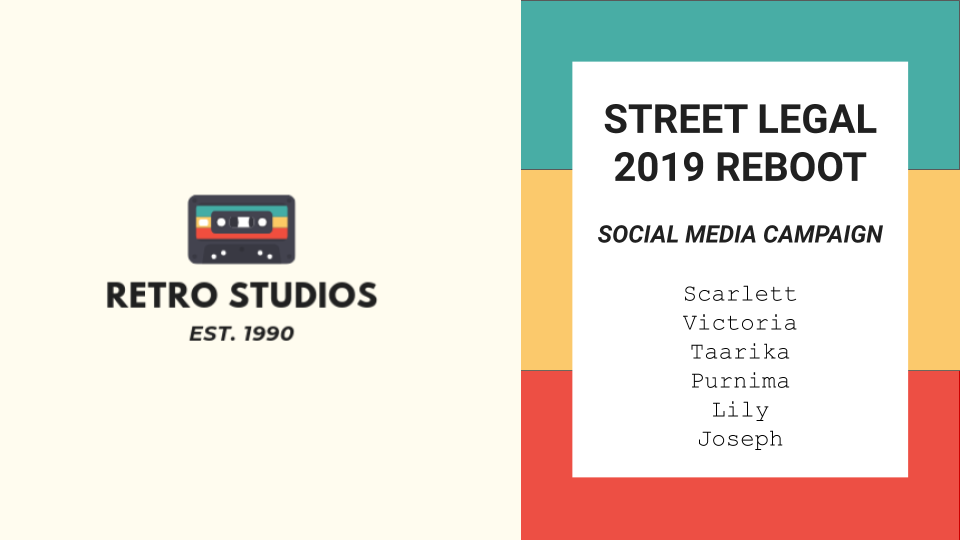 Retro Studios was hired to assemble a proposal for the launch of the second season of the CBC Television Series
Street Legal
.
The series is the latest addition to the myriad of reboots pervading the current television landscape. The original run of
Street Legal
aired on CBC Television from 1987 to 1994. The series focused on a team of legal practitioners representing the small Toronto law firm of Barr, Robinovitch, and Tchobanian (CBC Archives, 2018).
Street Legal
proved a massive success, audiences enjoying plot lines that ranged from "from street crime, to murder, to boxing, to rock 'n' roll, to big business" (CBC Archives, 2018). On March 4
th
, 2019,
Street Legal
returned to the airwaves, although with an underwhelming response: the series lasted six episodes, critics slandering its actors and overall story line (Buckley, 2019). However, multiple reviews praised that it was "slicker, sharper, more focused and far less interested in the soapier elements that made the original run so cheesy" (Wilner, 2019). The CBC also acknowledged that the reboot reached a smaller audience than anticipated (Nathoo, 2019). The Retro Studio's team aims to use this feedback to assemble a campaign that ensures season two's success. With regular communication and brainstorming sessions, the team will consolidate marketing initiatives to fit the CBC's goals and promotional material.
↳
Ensure the reboot's longevity. Recreate the trailer to further attract viewers. 
↳
Determine the series' target audience to centralize its marketing. Doing so increases its accessibility to audiences. 
↳
Revive
Street Legal
as a web series, specifically to cater to the avid Netflix watchers that compile the majority of the television-watching audience. Stream on both Netflix and its individual site: season two of
Street Legal
will be accessible through a paid subscription. Invest in search engine optimization (SEO) to increase the site's online traffic and Google Analytics to obtain a clearer sense of the series' main demographic. 
↳
Create multiple social media accounts to increase the series' online presence. Produce enticing content and ads to appear on followers' feeds.
↳
Invest in 'pay-per-click' services for ads to appear at random on host sites. 
↳
Encourage audience interaction through various games and contests. Promote these activities on SNSs, particularly on Instagram's image-centric platform.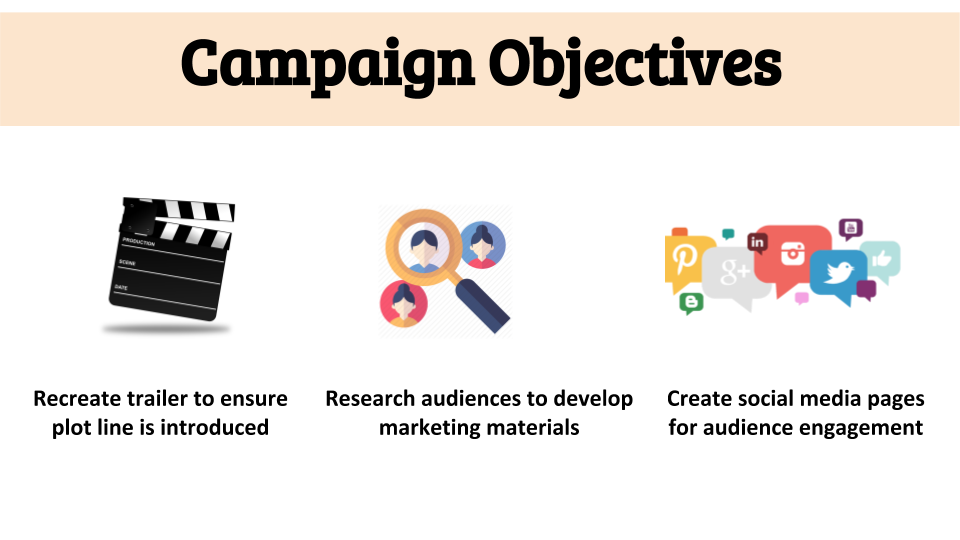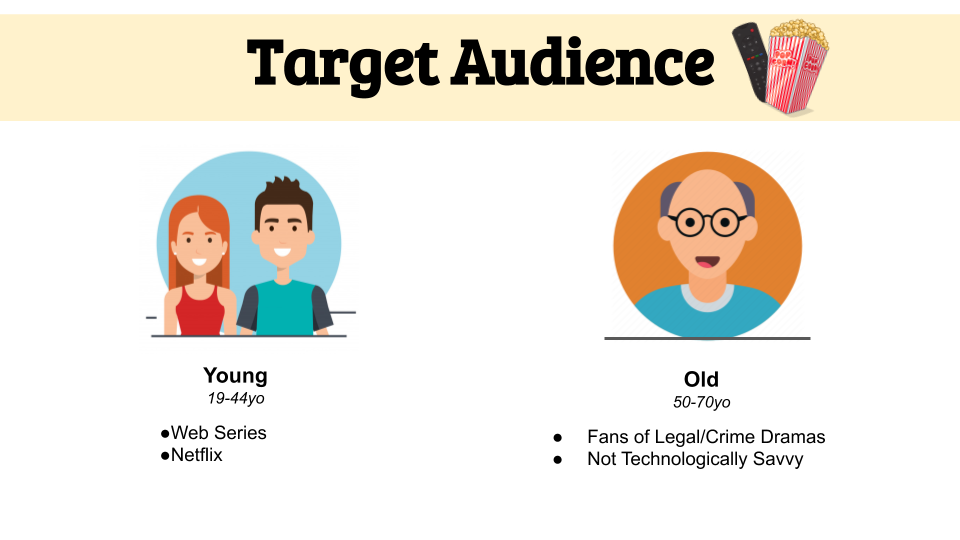 To reach the largest possible audience, multiple factors must be considered. Firstly, we must contemplate the series' intended audience, both in terms of the legal drama genre and streaming industry. We plan to research the genre's main demographics alongside the average ages and specific groups that use streaming services such as Hulu and Netflix. These factors will be compared to determine the overlapping demographic that is most likely to watch
Street Legal
and establish certain methods of appeal. The team's research will be conducted online, particularly through surveys on social networking sites (SES) such as Facebook and Instagram. Research will be completed by analyzing social media insights and Google Analytics, which display the age group and gender that often interacts with social networking sites (SNSs).
By 2017, 77% of 19-29 year olds in the United States were reportedly subscribed to Netflix compared to the 26% of 65+ year olds (Statista, 2017). These statistics indicate that the revised series will likely have a younger audience.
Secondly, while it is tempting to simply focus on the original series' central audience, these viewers presumably exceed the age of web series' average consumers. However, this does not imply that the series will not appeal to older audiences. Our team merely perceives that more effort should be put into attracting a newer audience rather than depend on the old.
There are a multitude of strategies that the team will use to promote
Street Legal
and maintain its audience. Firstly, to attract a larger audience, we will improve the existing trailer. The Retro Studios team will create a trailer that better introduces the characters and key plot elements. The altered trailer may be found in the Sample Media section, alongside the original for comparison. We plan to post the full-length trailer on YouTube, where it will appear as recommendations of avid watchers of crime/drama/mystery programs. Shortened trailers will be posted on other SNSs such as Instagram, Twitter, and Facebook. 
For our streaming service, we opted with Netflix: as displayed in the previous study, younger audiences are more likely to consume content on Netflix. Therefore,
Street Legal
will most likely reach its target demographic. Retro Studios will also host both trailers and full-length episodes on the series' domain:
streetlegaltv.ca.
The first two episodes may be streamed for free while the remainder of the episodes are locked behind a paid subscription service. As more episodes are released, older episodes will be free to stream. This encourages viewers to subscribe and builds older audiences, who are not too familiar with streaming.  
It is also important to maintain fan retention. We will encourage audience engagement through various social media platforms. Activities such as "Which Character Are You?" and the "Online Scavenger Hunt" will entice audiences' excitement toward
Street Legal
. Social media interactions must also remain genuine: fans must feel as if they are interacting with a 'fellow fan' rather than a faceless corporate entity.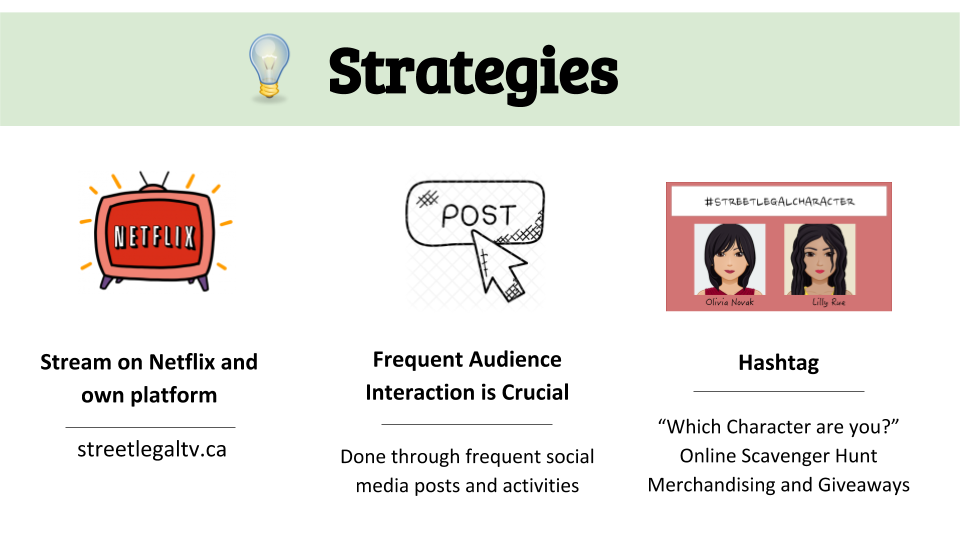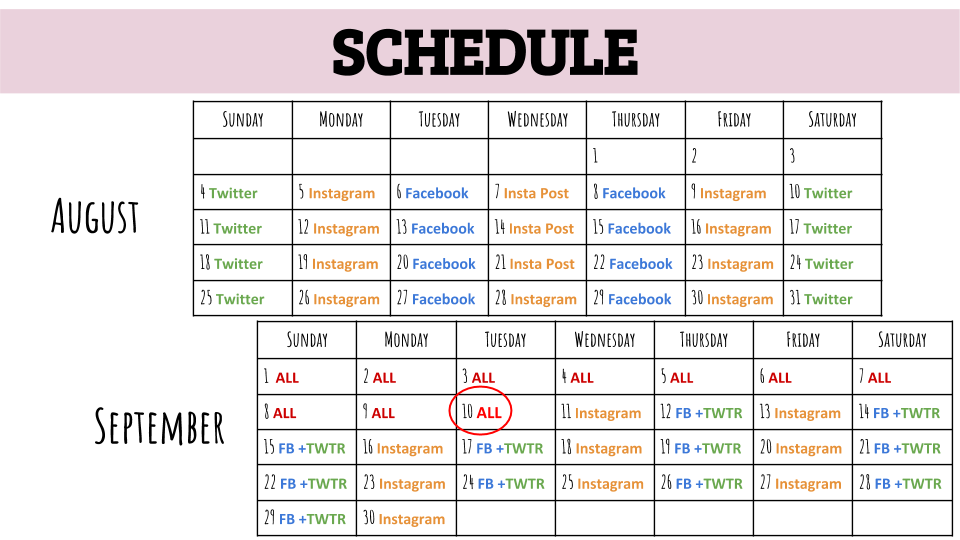 Activities & Social Media Schedule
To both maintain its audience and increase viewership; the team will create multiple activities that encourage participation in viewers. These activities will be enabled through our social media pages, prominently through Instagram and Facebook.
"Which Character are You?" is an online quiz that determines which
Street Legal
character the participant is. The activity also includes the hashtag #StreetLegalCharacter: participants must go on
streetlegaltv.ca
and choose the character that they most support/resemble. Participants may then take their character's image and post it on their desired social media page with the accompanying hashtag. Links to "Which Character are You?" are found in the Stories section of both Instagram and Facebook. Furthermore, the quiz is hosted on the official
Street Legal
site to reach a larger audience and attract viewers to the site. Our second activity is the "Online Scavenger Hunt." The majority of the series' viewers are fans of legal and crime dramas. Therefore, these viewers are likely interested in solving mysteries themselves: coded messages and 'Easter eggs' will be left in the trailer to provide a series of clues. The scavenger hunt's climax will involve a special trailer or other rewards. The activity will also be hosted on our website for budget reasons. Each planned activity is displayed in the Sample Media section below. 
We will also sell merchandise to support our budget and facilitate brand promotion. Potential merchandise includes clothing, stickers, badges, and additional accessories. Promotion for the launch of
Street Legal
will occur through giveaways and opportunities such as a behind-the-scenes tour.
Giveaways will be conducted through raffles where tickets or points are only earned through sharing our SNS posts. We will not only reach
Street Legal
fans but those associated with them, increasing viewership.
Management/Timing/Evaluation
To manage our social media platforms, it is mandatory to have everything in one place. Hootsuite is a managing platform that allows you to track, manage, and monitor multiple social media posts. The site provides a dashboard view that allows you to post to multiple pages. Hootsuite also provides a weekly analysis that includes the number of clicks per day, geographical information, top referrers, and popular links. 
The main objective for our content is to appeal to the younger demographic. For example, replying to comments improves our brand image and, therefore, encourages users to follow our pages. Actively posting is also important to maintain our existing followers and attract others. Our specific plan is to post at least three times on Instagram per week along with stories to add to our highlights. On Facebook, we plan on coordinating five to eight actions per week. These include recording live videos, status updates, and posting on-set pictures to maintain fans' excitement. On all platforms, we also plan on reposting content from Netflix and CBC's pages to ensure a successful collaboration. Regarding airtime, we will air one episode per week at 8:00 pm on Tuesdays. Broadcasting on Tuesdays also prevents air dates from coinciding with established programs such as Riverdale and various reality shows that are consumed by youth.
Creating content based on the preferences of our target audience is important to maintain engagement. We plan to implement content and then analyze its reception through insights and analytics. Platforms include Hootsuite Analytics, Google Analytics, and Instagram Insights. Adjusting our content also provides us with further marketing strategies: we must track our number of followers, website traffic, and brand mentions on social media. We will then have ample time to complete the promotions before the premiere on September 10th.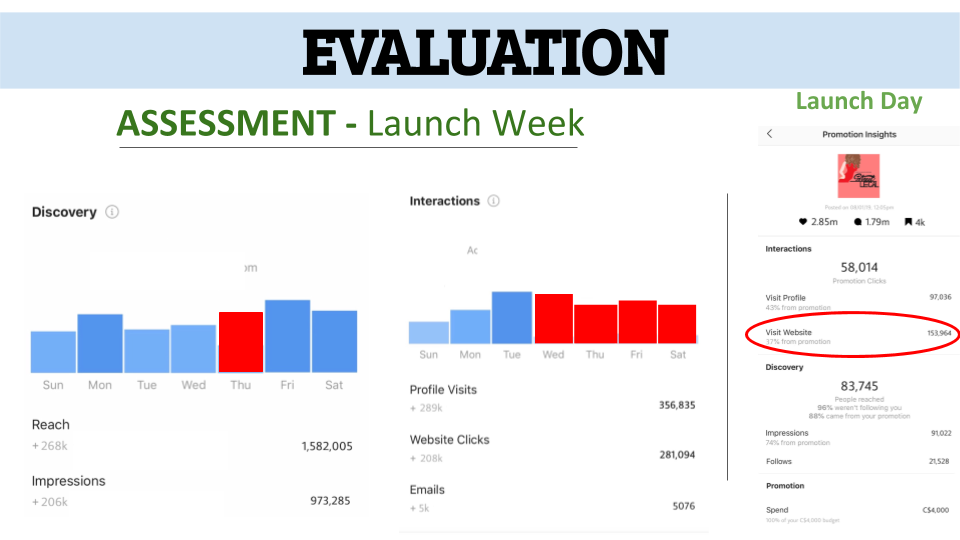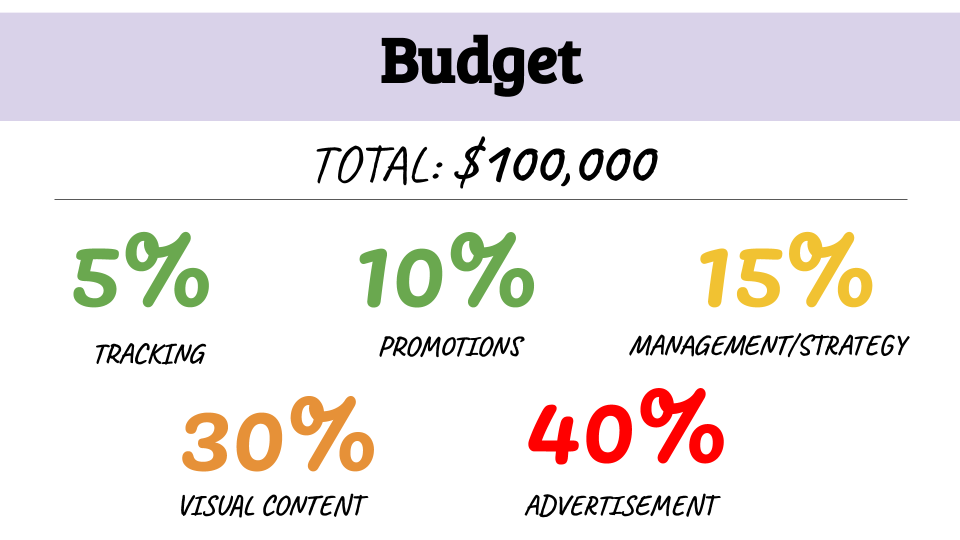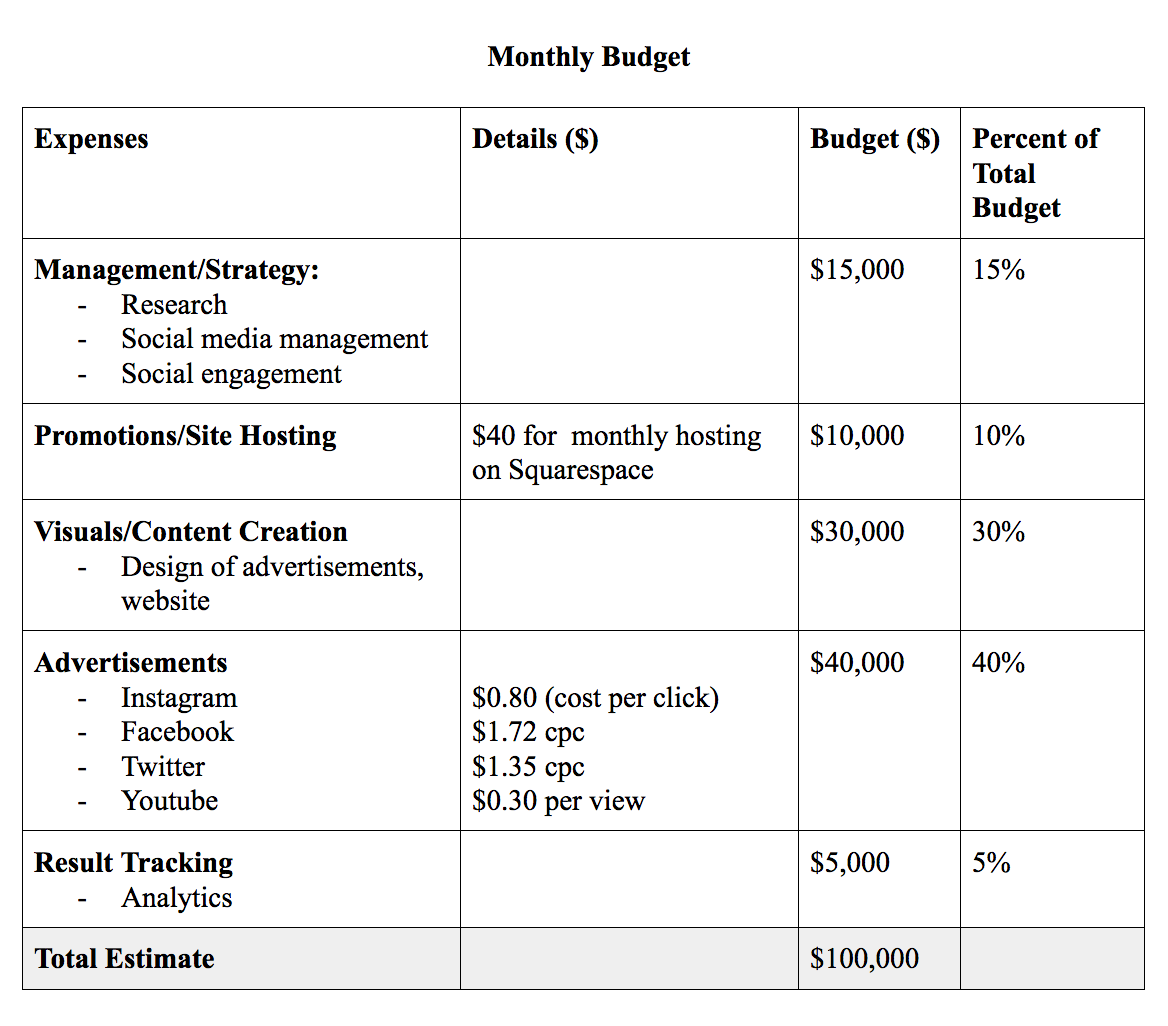 Original Trailer                                              vs                                   Retro Studios Trailer