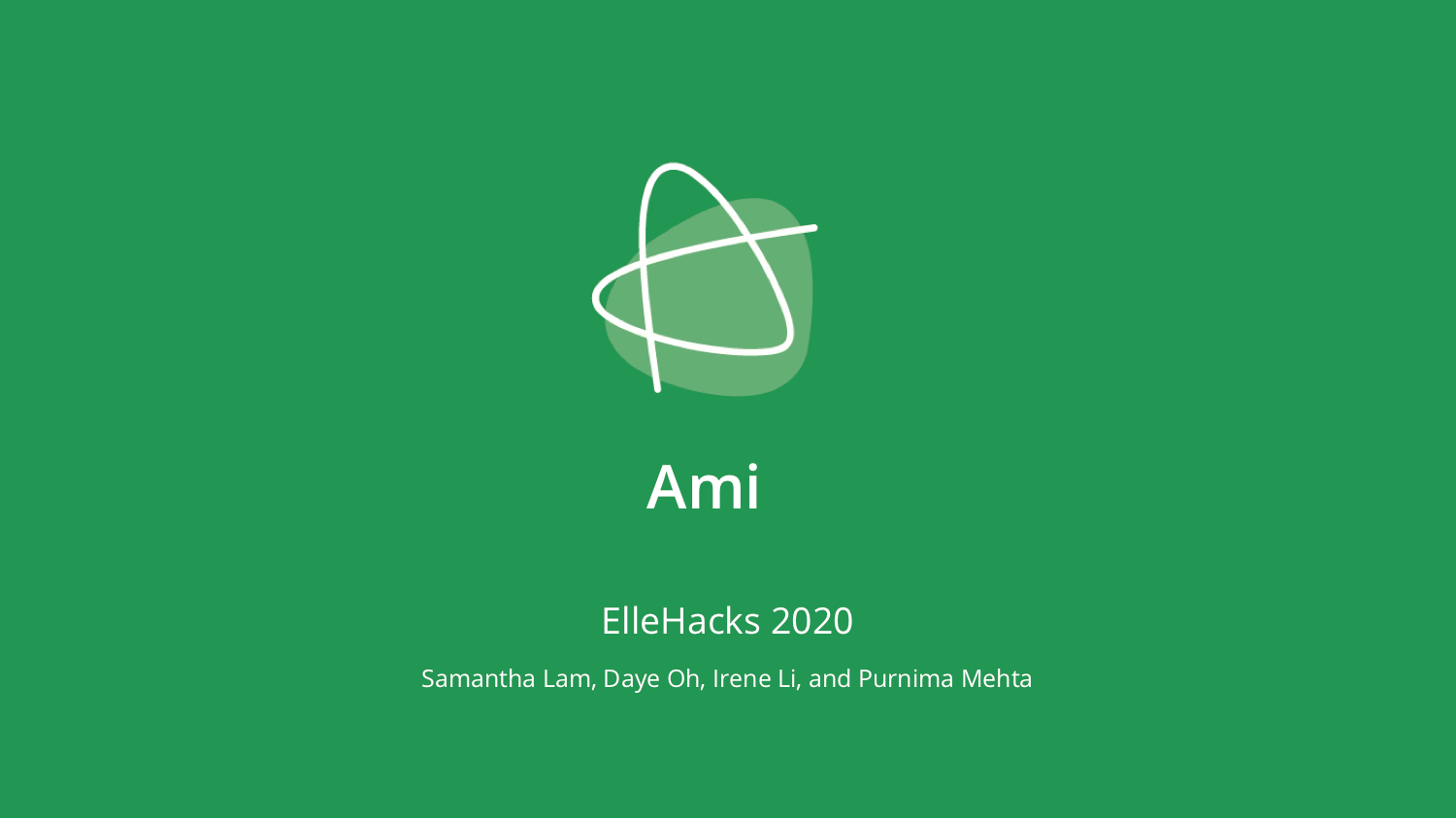 My Role:
User Research, Journey Mapping, Wireframes, User Experience, Graphic Design
Team Members:
Irene Li, Samantha Lam, Daye Oh
Tools Used:
Figma, InVision
How can we connect young adults who are going through transition periods, to get the support they need in times of loneliness?
A pocket Companion App that helps people who need a support system and someone to listen to; ultimately building interpersonal connections. User can talk to the app using voice-recognition software that will use sentiment analysis to identify the users mood and suggest activities to uplift or maintain their mood.
The age group that wished they had someone to talk to but don't, are between 18-34.
➜

Most Canadians use social media or phones to keep in touch with others.


➜

Video-calling applications are primarily used as a form of communication.


➜

Many Canadians use technology to feel more connected, and because its "better than nothing", they do not actively dislike the use of technology.


➜

Canadians do not spend a significant amount of time interacting with people outside their households.
➜

An app that records/listens to the user's issues using voice/chat


➜

A way of releasing emotions and thoughts


➜

Targeting lonely people


➜

People without a support system, people who moved to a new country, students migrating between cities/countries


➜

Those who are transitioning between different points in life


➜

Those who are unsatisfied in life
COMPARATIVE

We did an analysis of Woebot
➜
Focus is on therapy
➜
Ask too many questions that could overwhelm the users.
➜
 Restricted answer options rather than having personalized answers feel robotic and limited
➜
The conversation flow is not smooth enough so the users may feel disconnected.
➜
 It sends GIFs and videos that could be helpful for the users, however, they are still more focused on the therapeutic solutions
Other Apps: Jour, Reflectly, Day One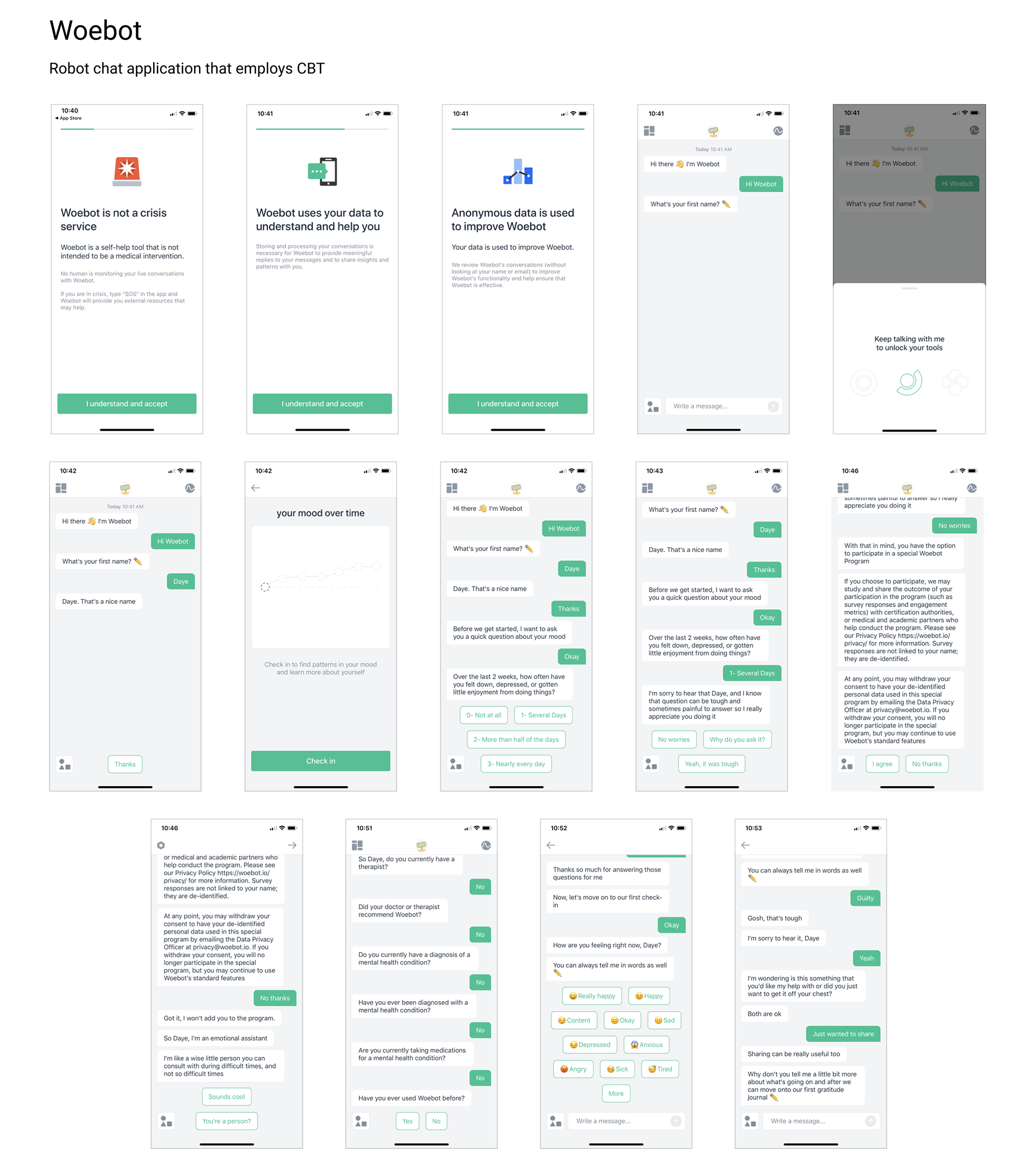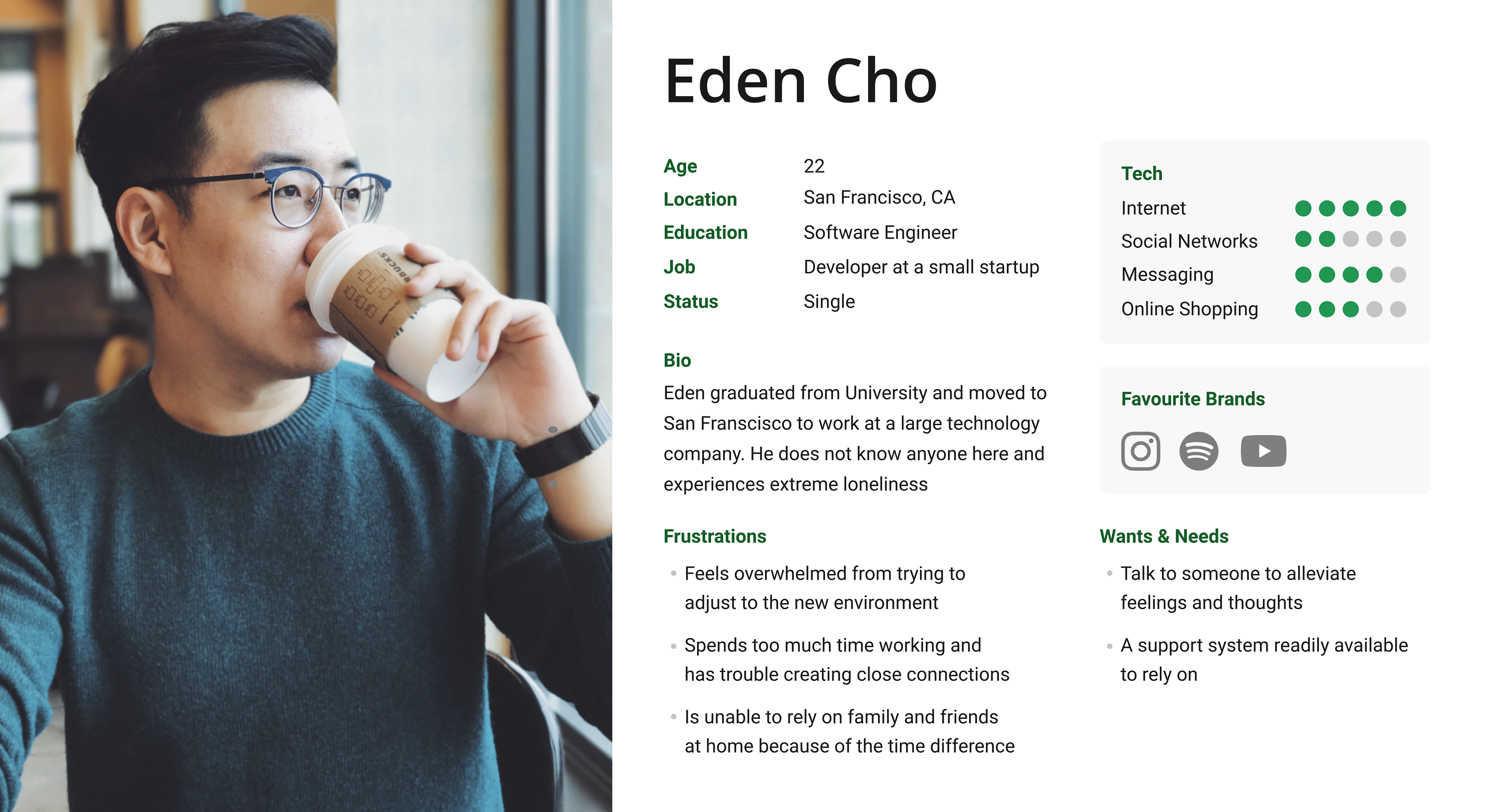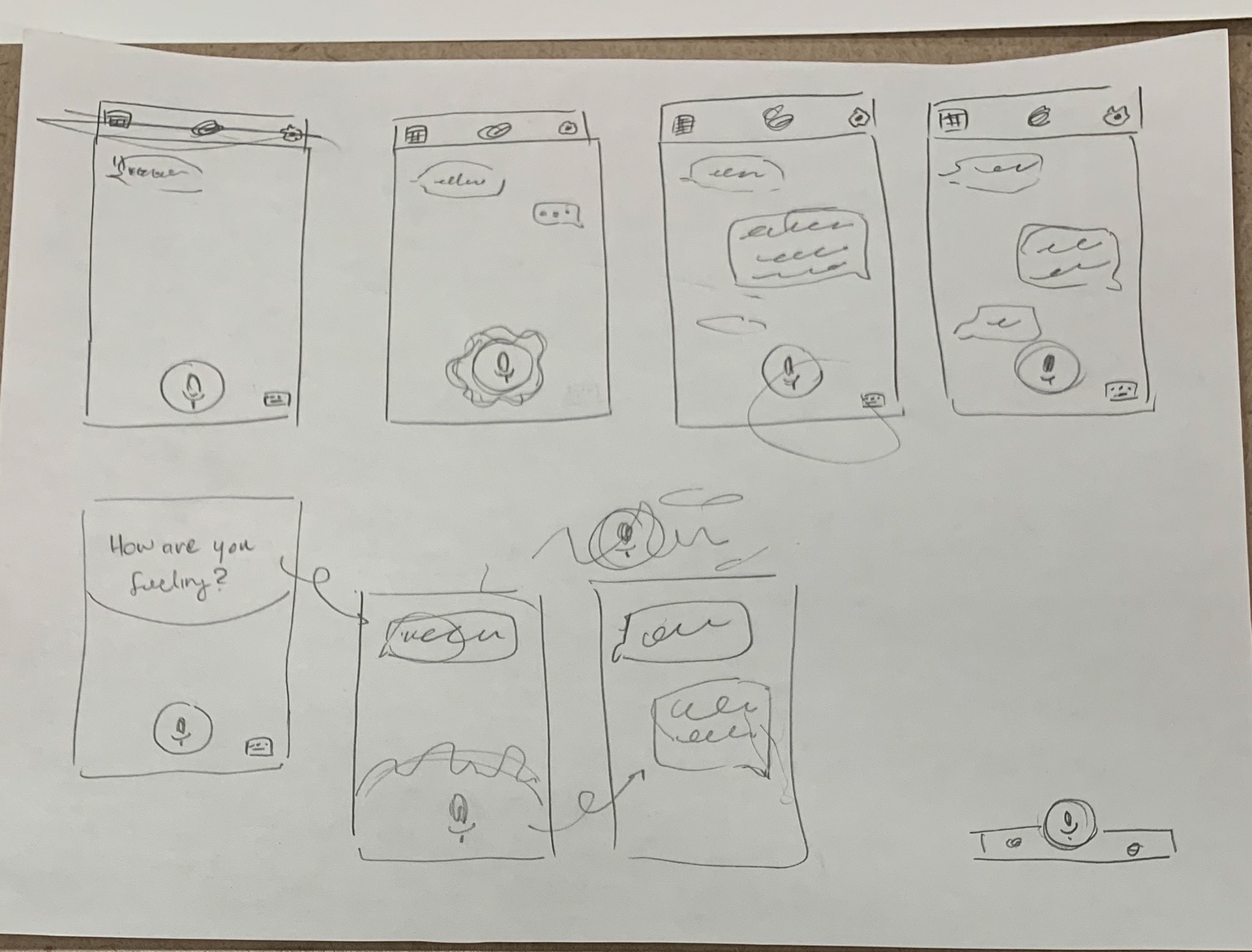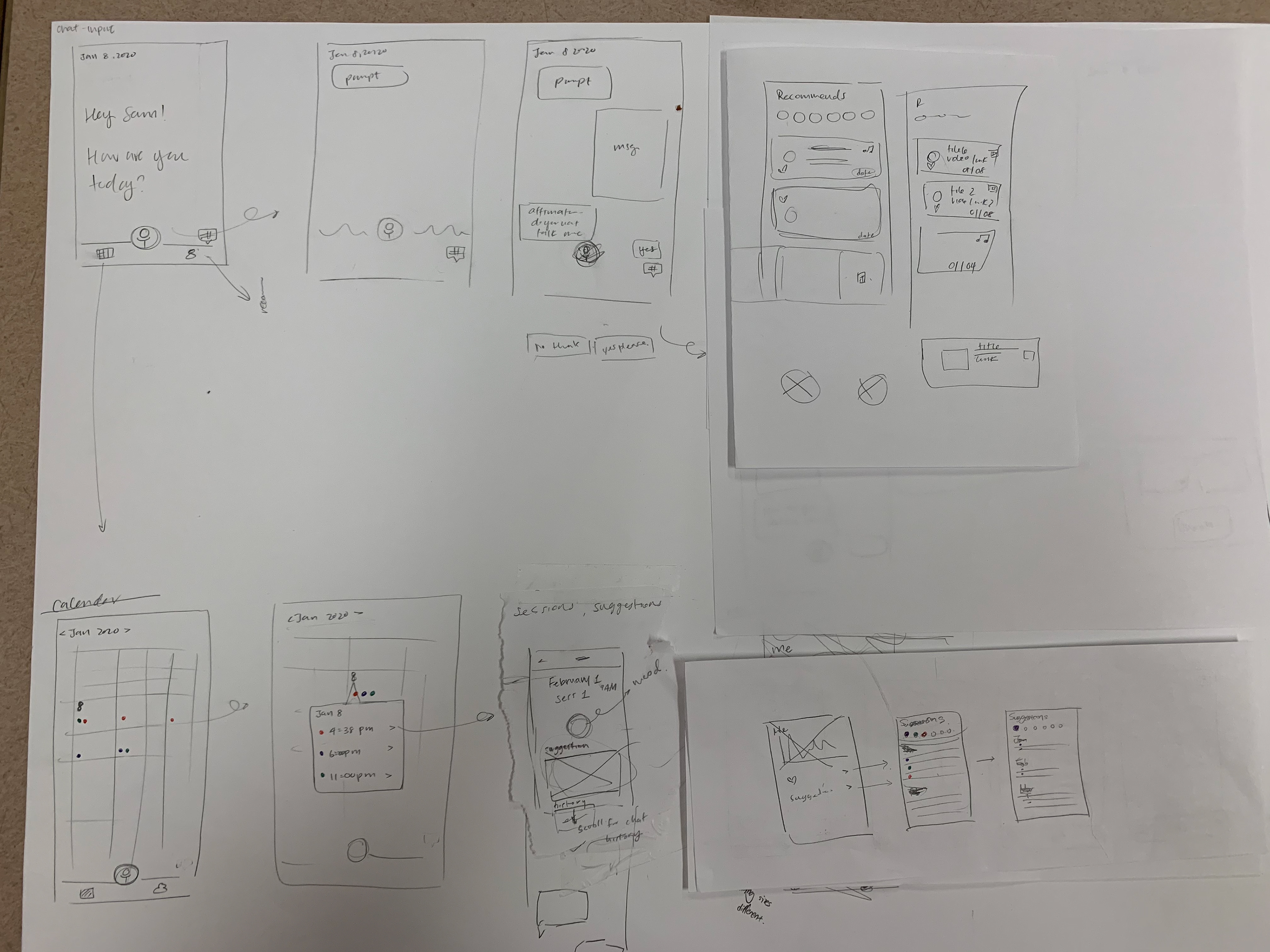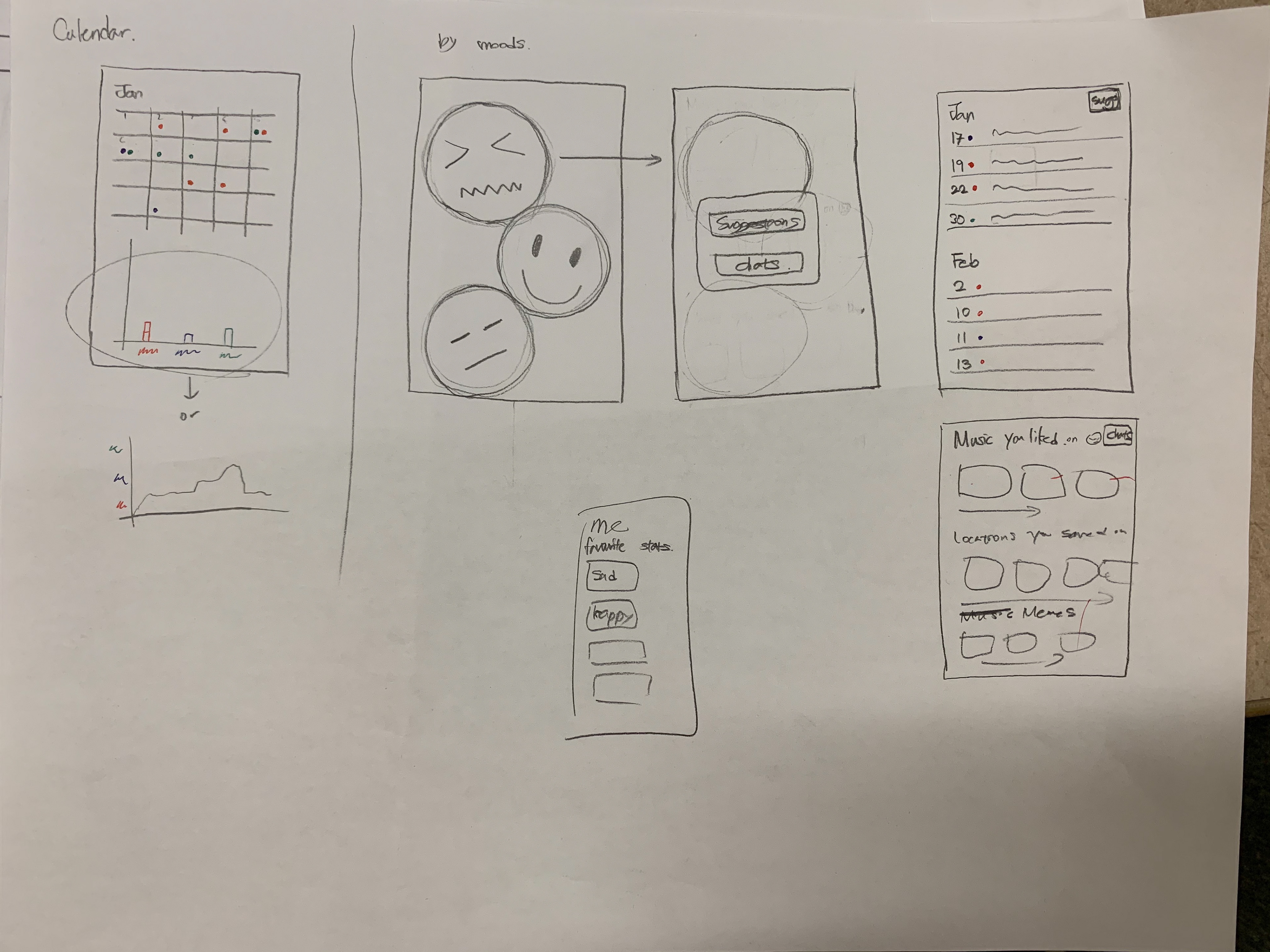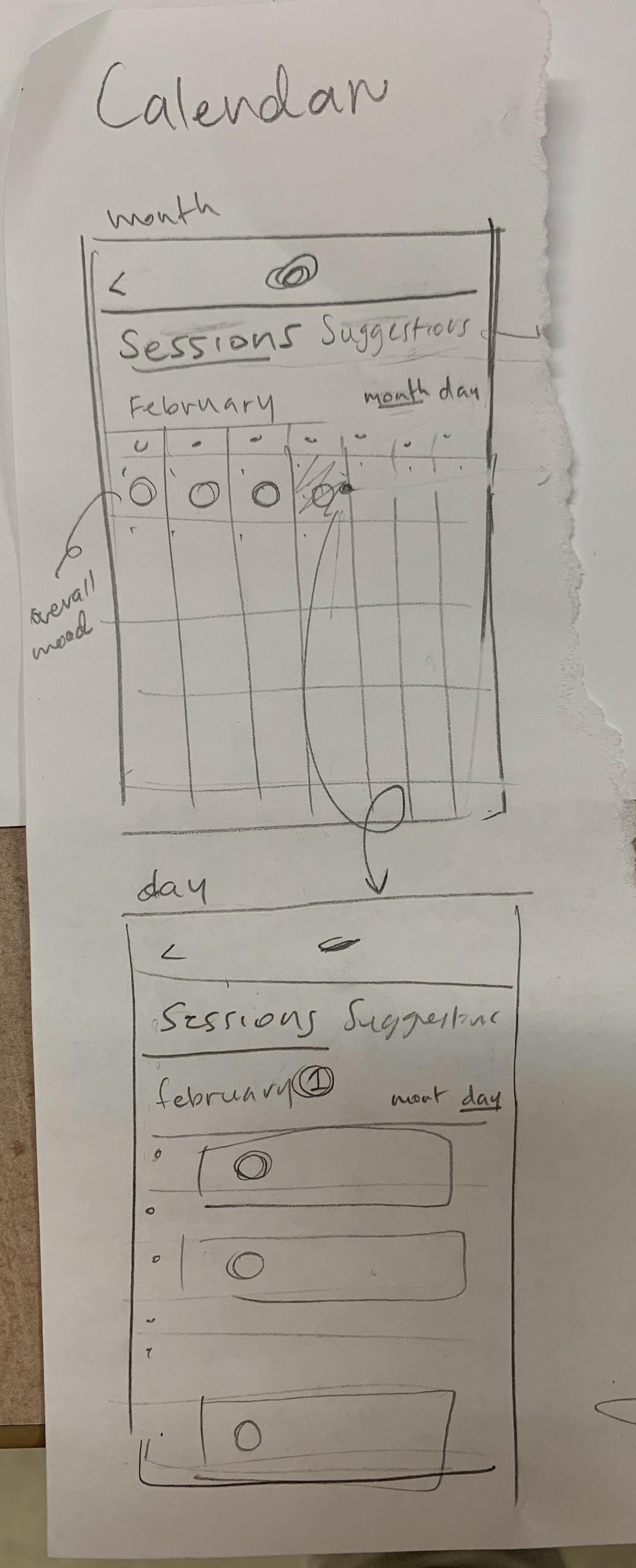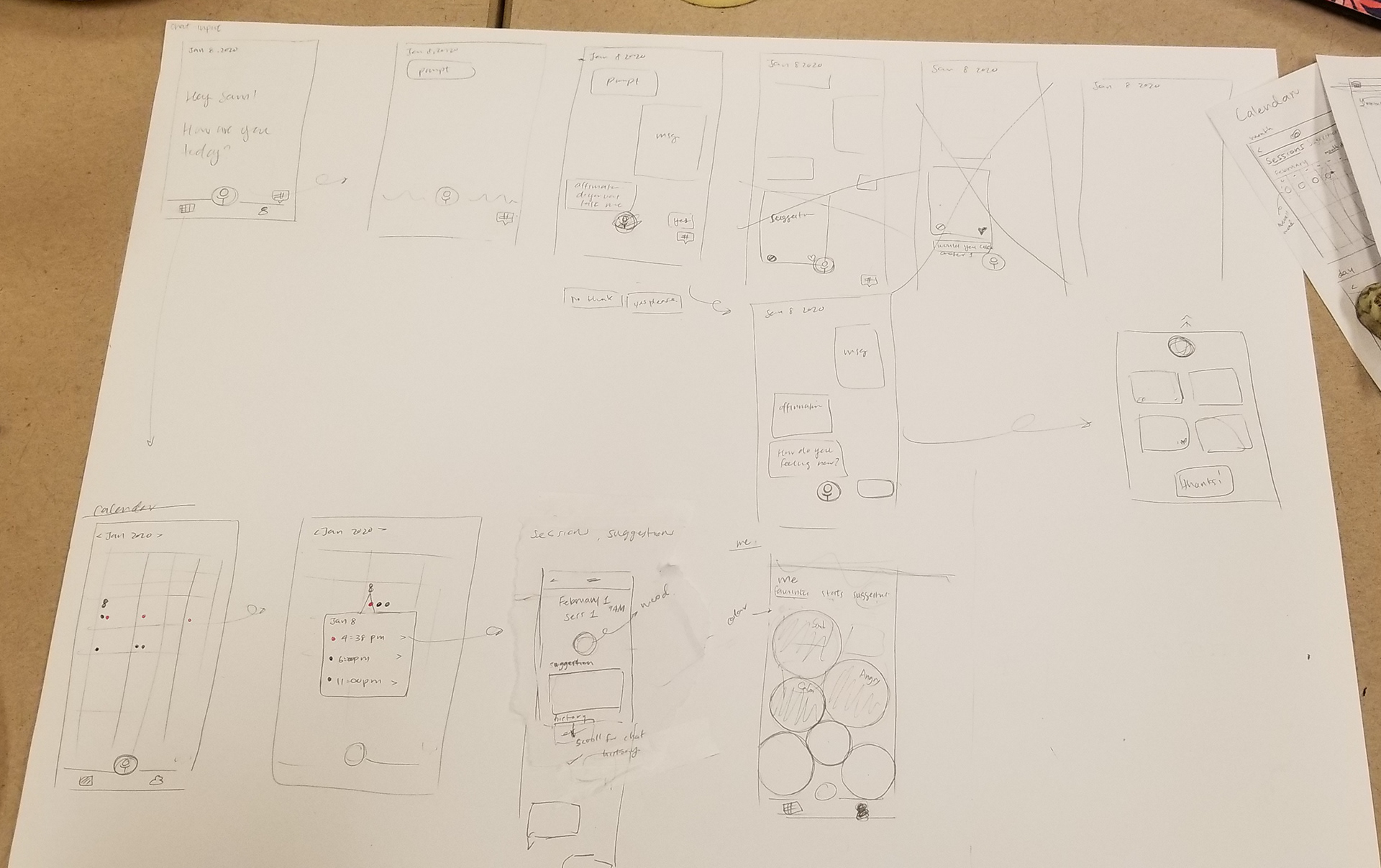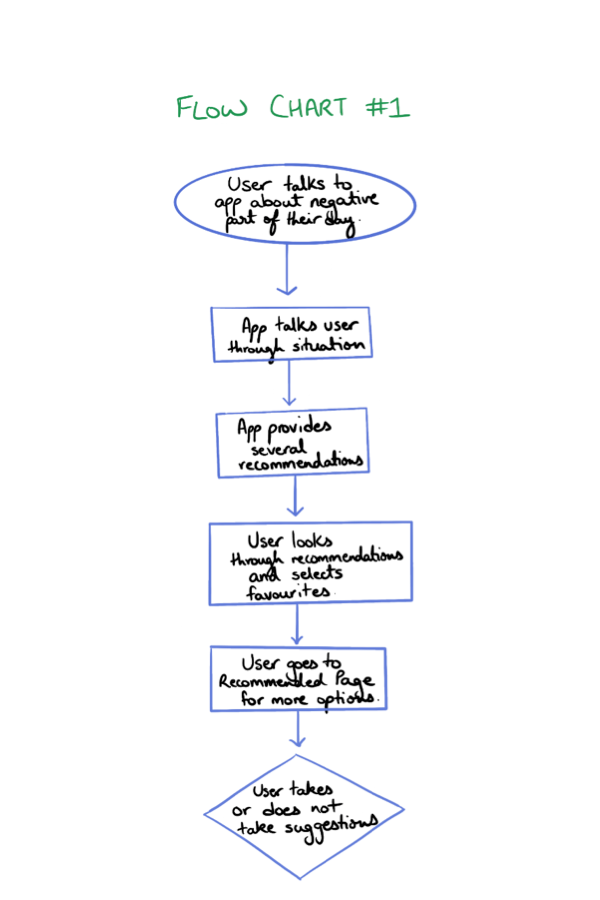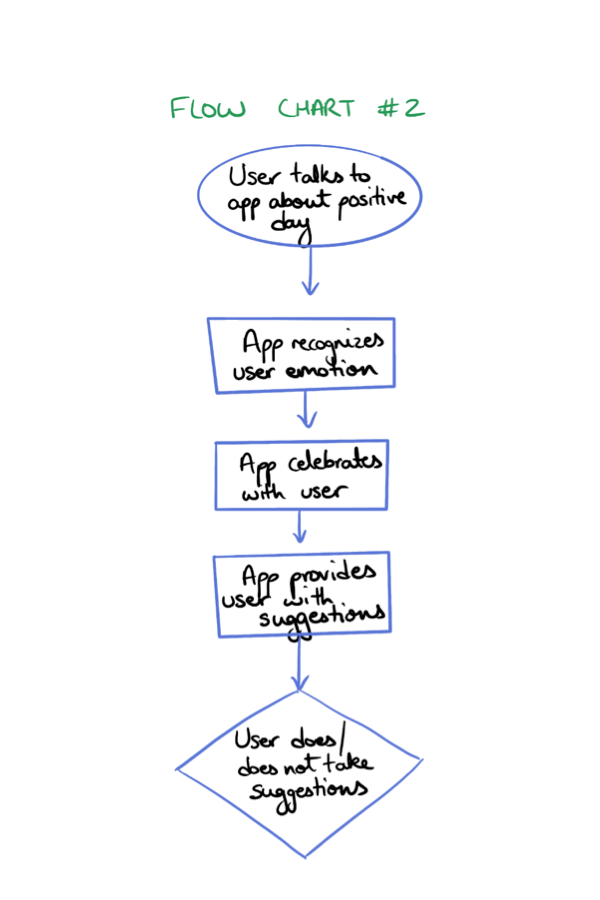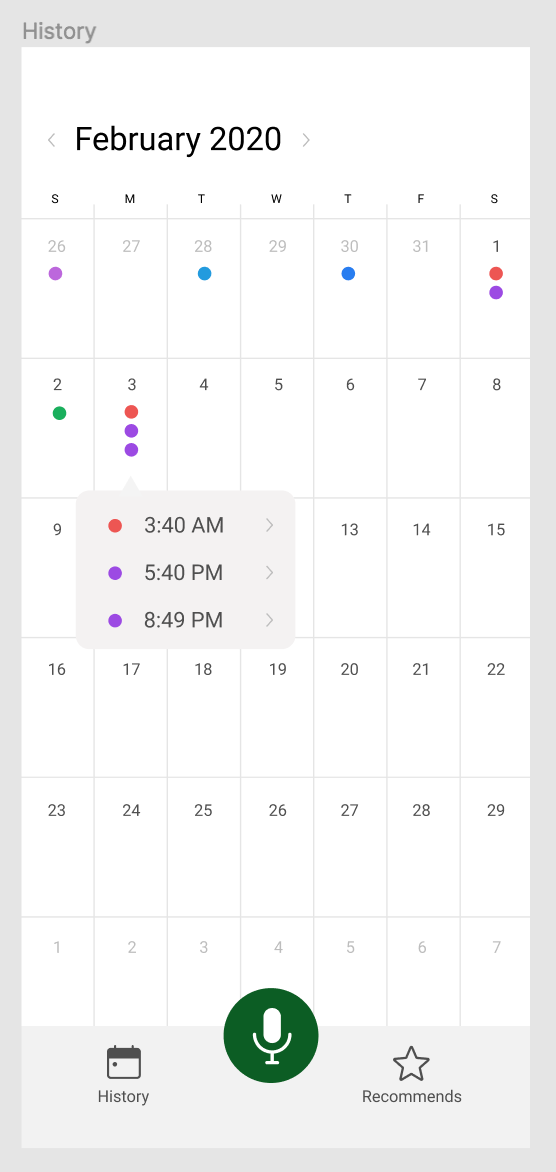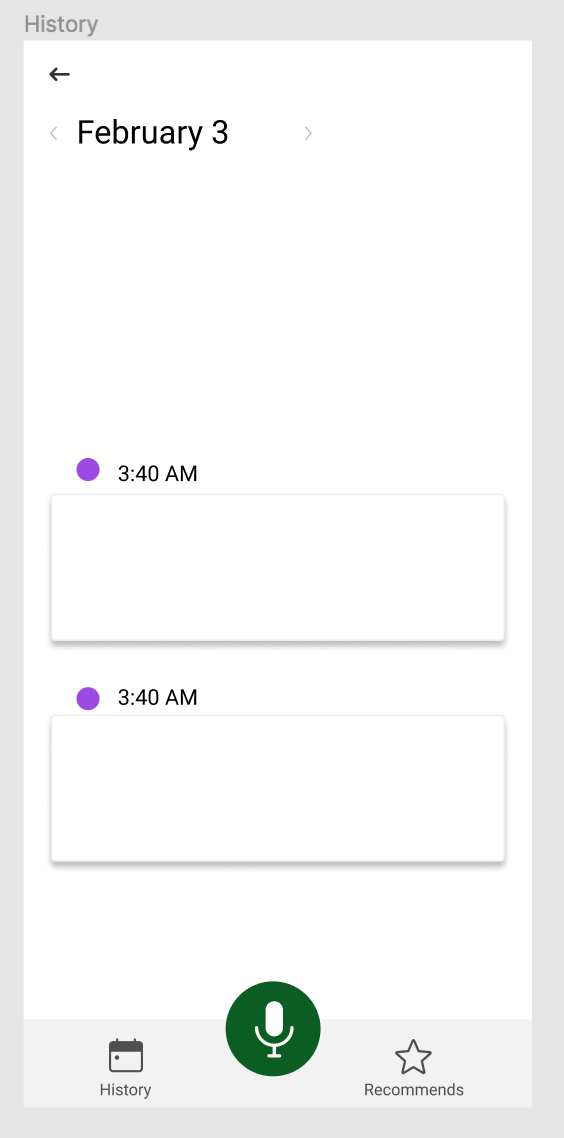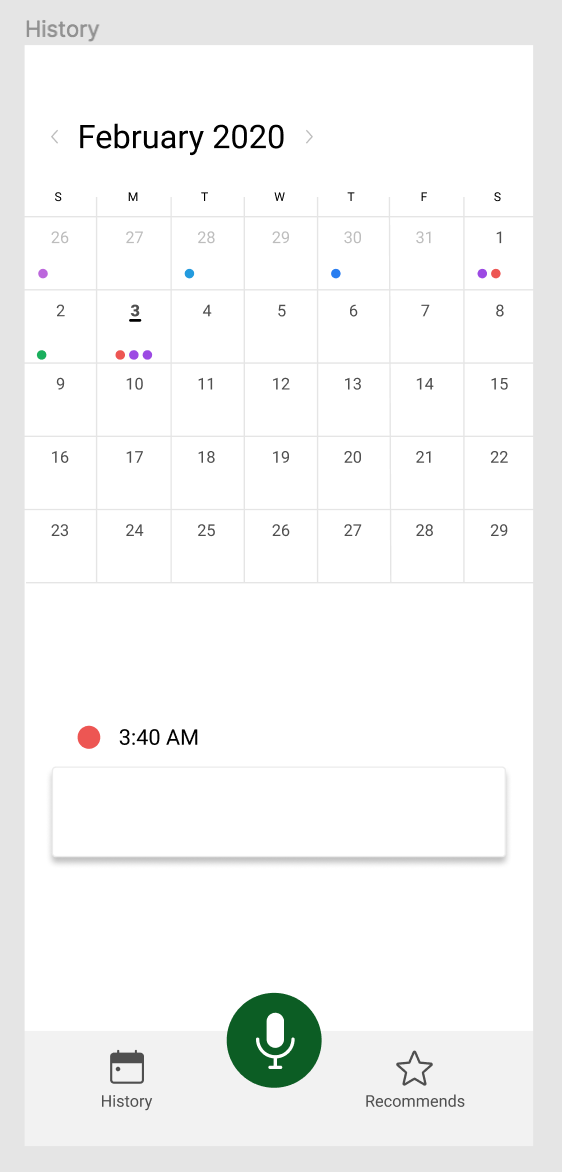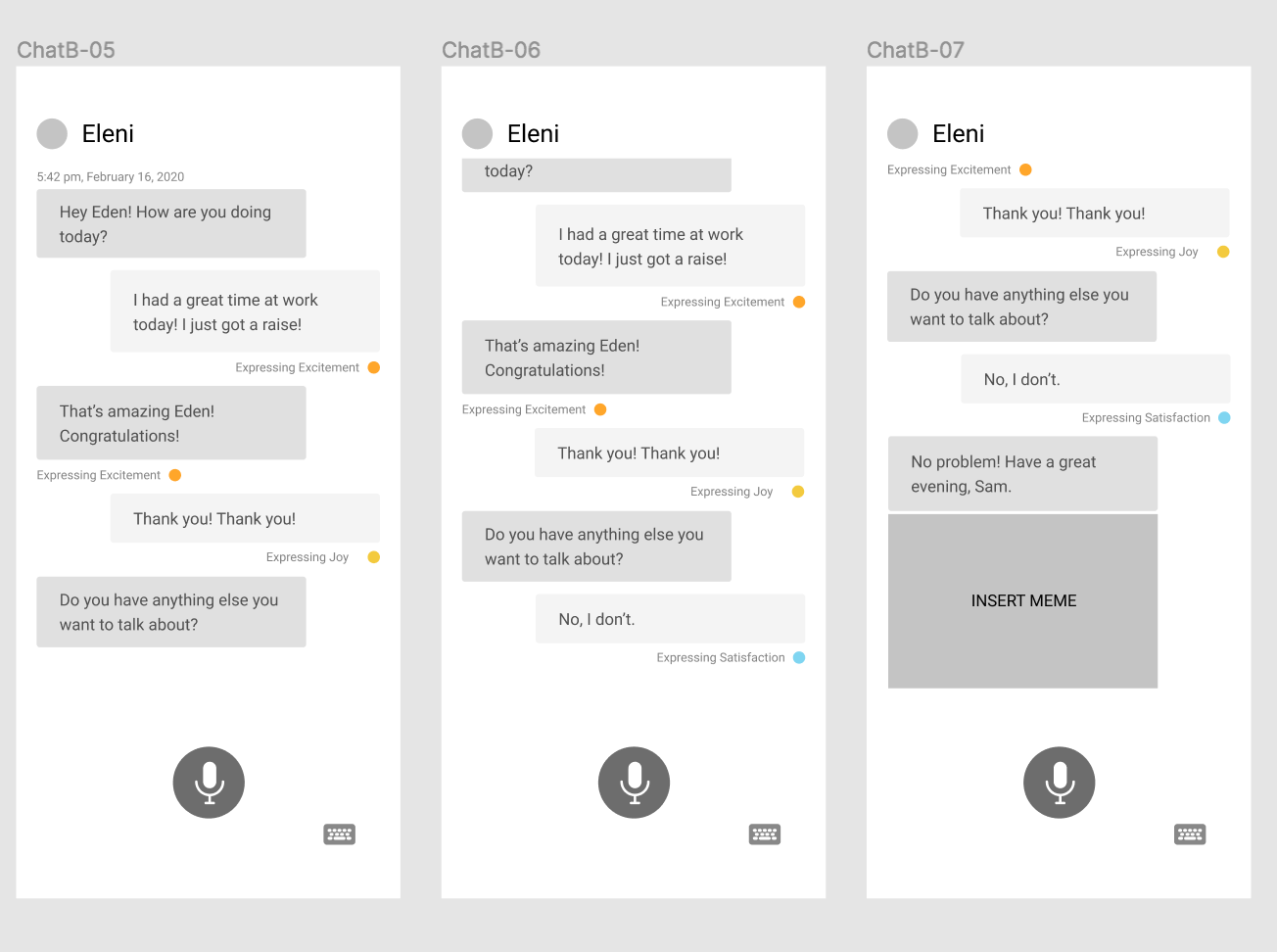 Eden opens up the app Ami and is prompted to Ami about his day. Through voice recognition, Eden tells Ami that he, unfortunately, had a bad day today. Through machine learning (sentiment analysis), Ami identifies that Eden is currently stressed and anxious and gives him a recommendation that may help with his situation.

After ending the conversation, Eden goes through his recommendations and is able to look at the different options Ami has suggested him.

Ami is not only there for you when you're feeling sad, but is also there for your happy moments. Eden here is telling Ami about his raise and how happy he is. Ami identifies his joy and celebrates with him. Eden is also able to see his progression of emotions through the history calendar. Here, he reviews his old conversation when he felt stressed and anxious.

Ami offers text input for accessibility. The user will be able to text with Ami if they prefer. Another key function of Ami is its ability to identify the user's mood as it can help users identify their emotions. The color system is provided in the Style Guide below.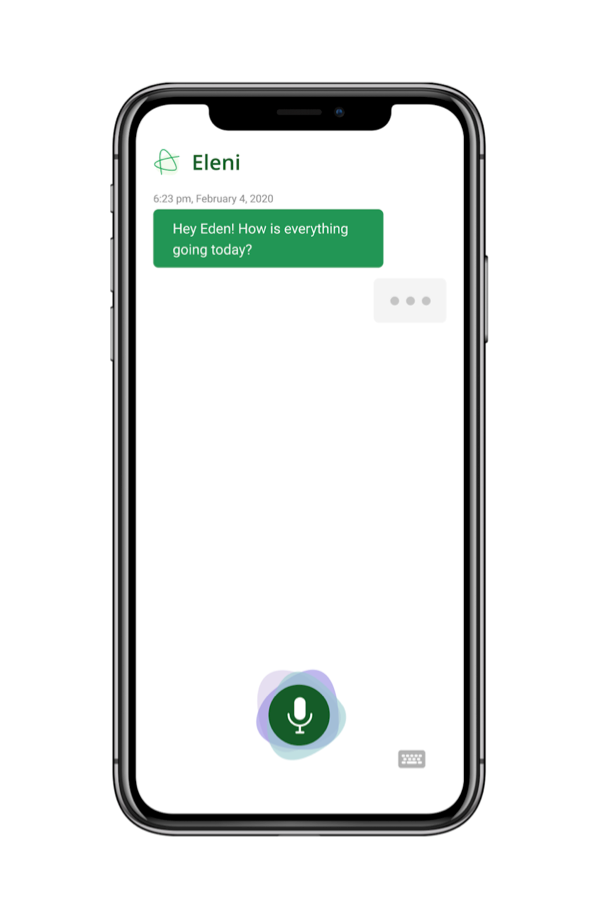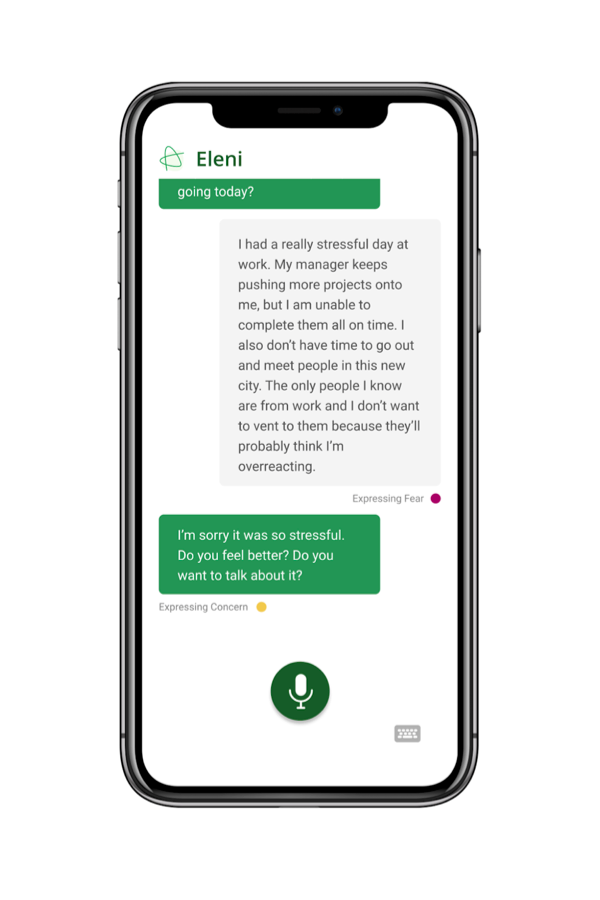 Ami provides recommendations based on the user's preferences and these preferences can be accessed as a link in the chat, or in the "

Recommends

" tab.

Ami offers filtering options for Eden to specifically choose what he would like to see. For instance, he can choose to look for recommendations for Joy or favorites.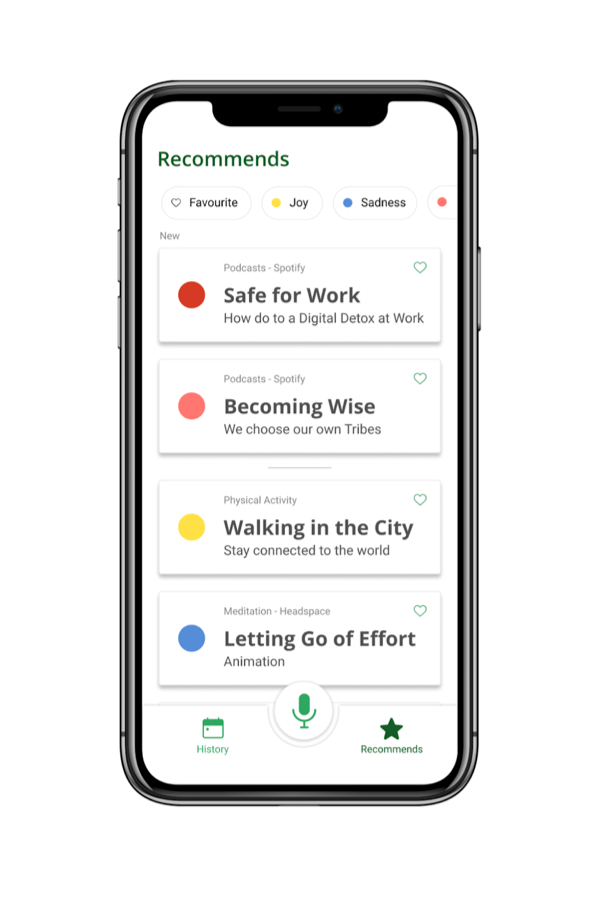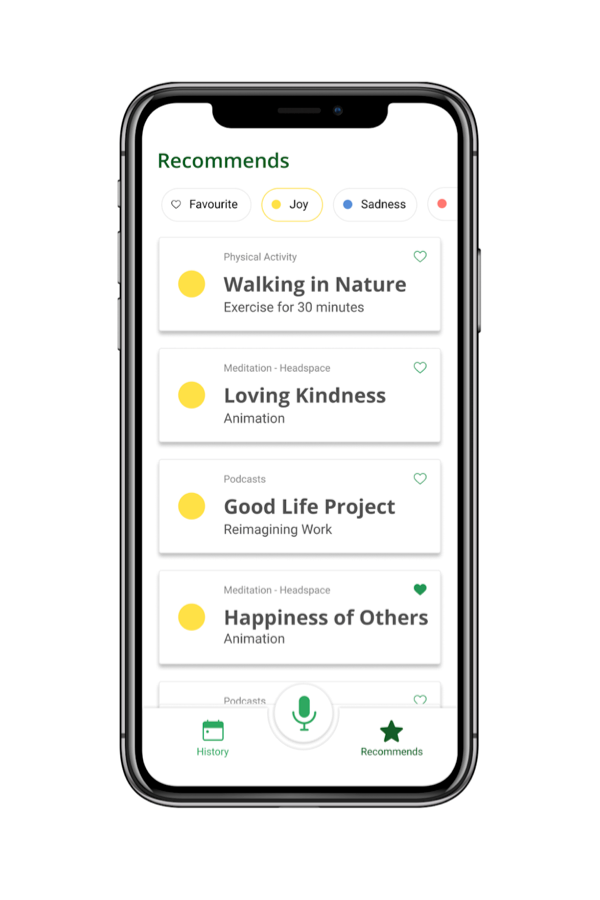 "

Recommends

" are based on users' preferences, which are selected in the onboarding process. The users will select categories and their recommendations are based on what they are interested for a more personalized experience.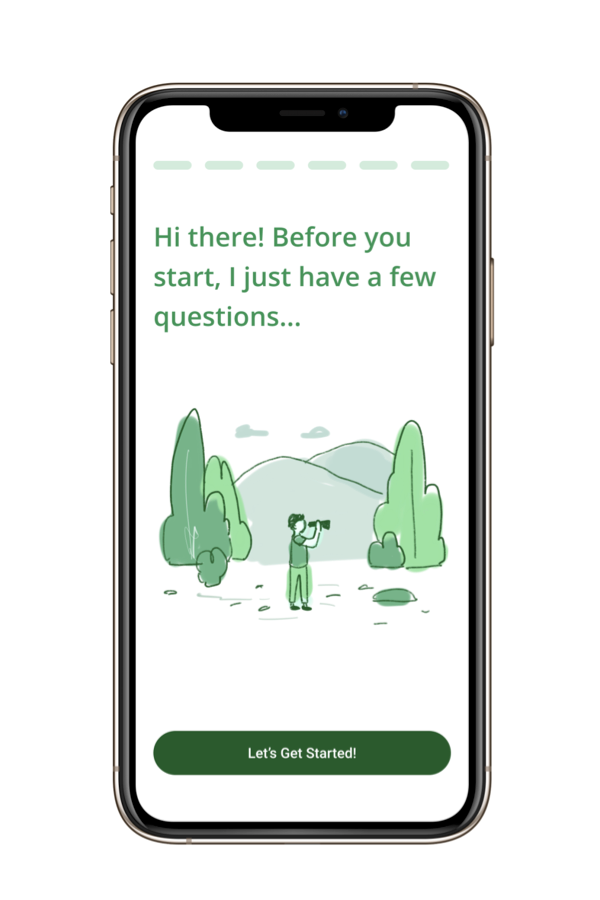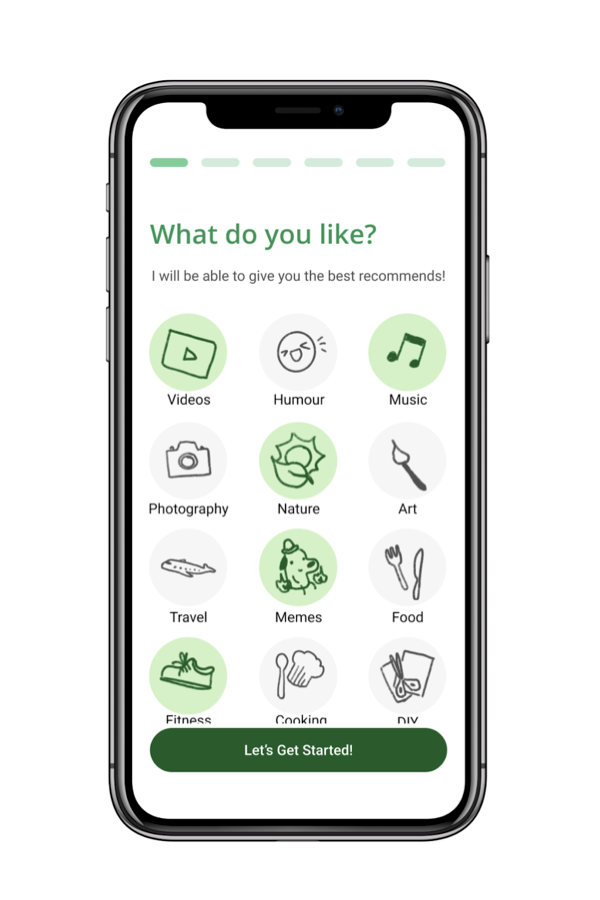 We wanted to make the app have a natural and earthly feel. Most self-care apps have style guides related to the Earth or Sky (ie.Terrarium: Garden Life, Forest - Stay Focused) have green and blue colors to reflect the connection to self and physical boundaries. This is why we chose shades of green to represent self growth.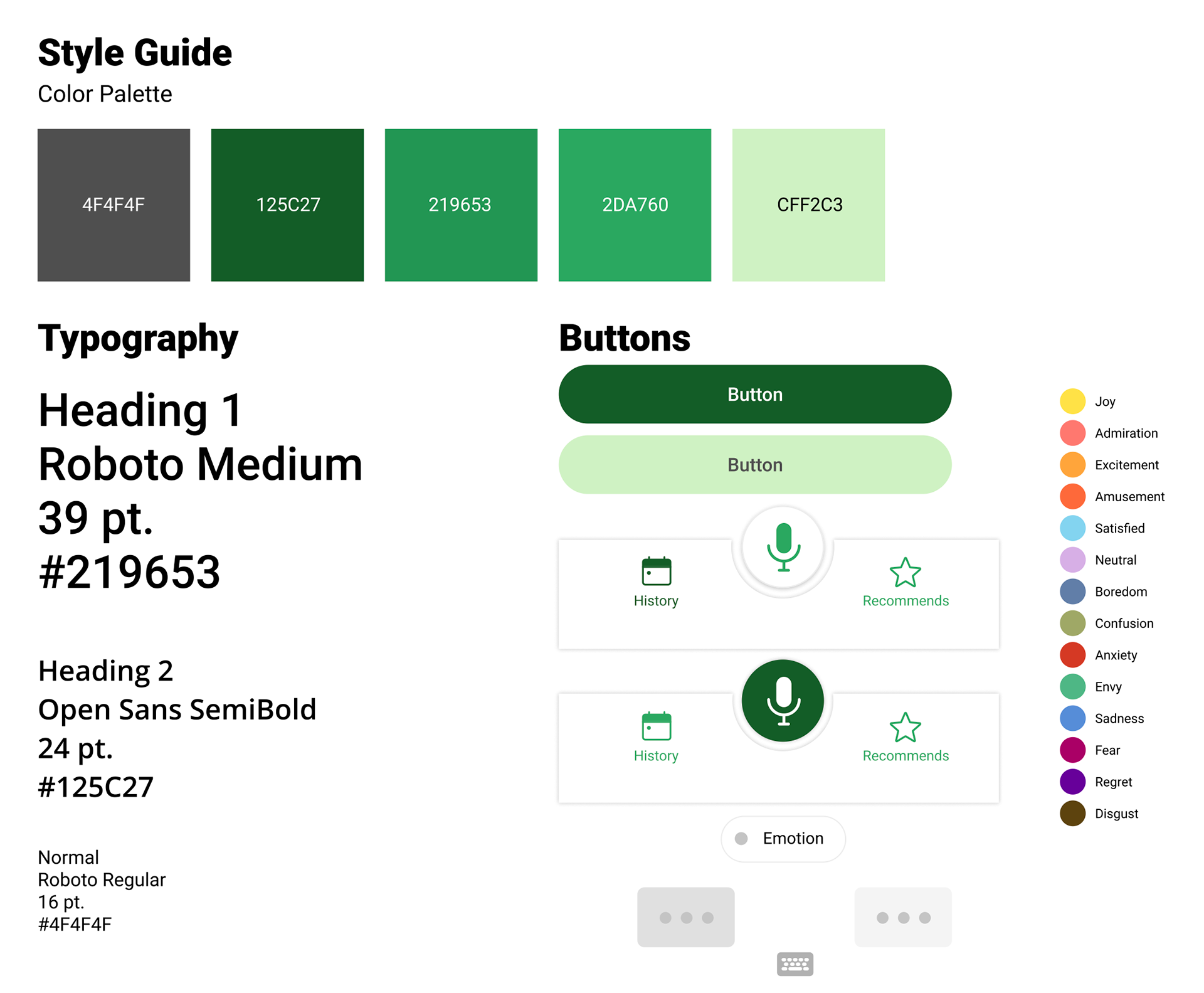 Companies like Spotify and Headspace can suggest recommendations for their products and services that are catered towards our users' needs. Other revenue streams could include affiliate links, streaming services, such as Youtube, and destinations, such as Museums or local cafes. By using this model we can easily add more sponsorships from other types of services.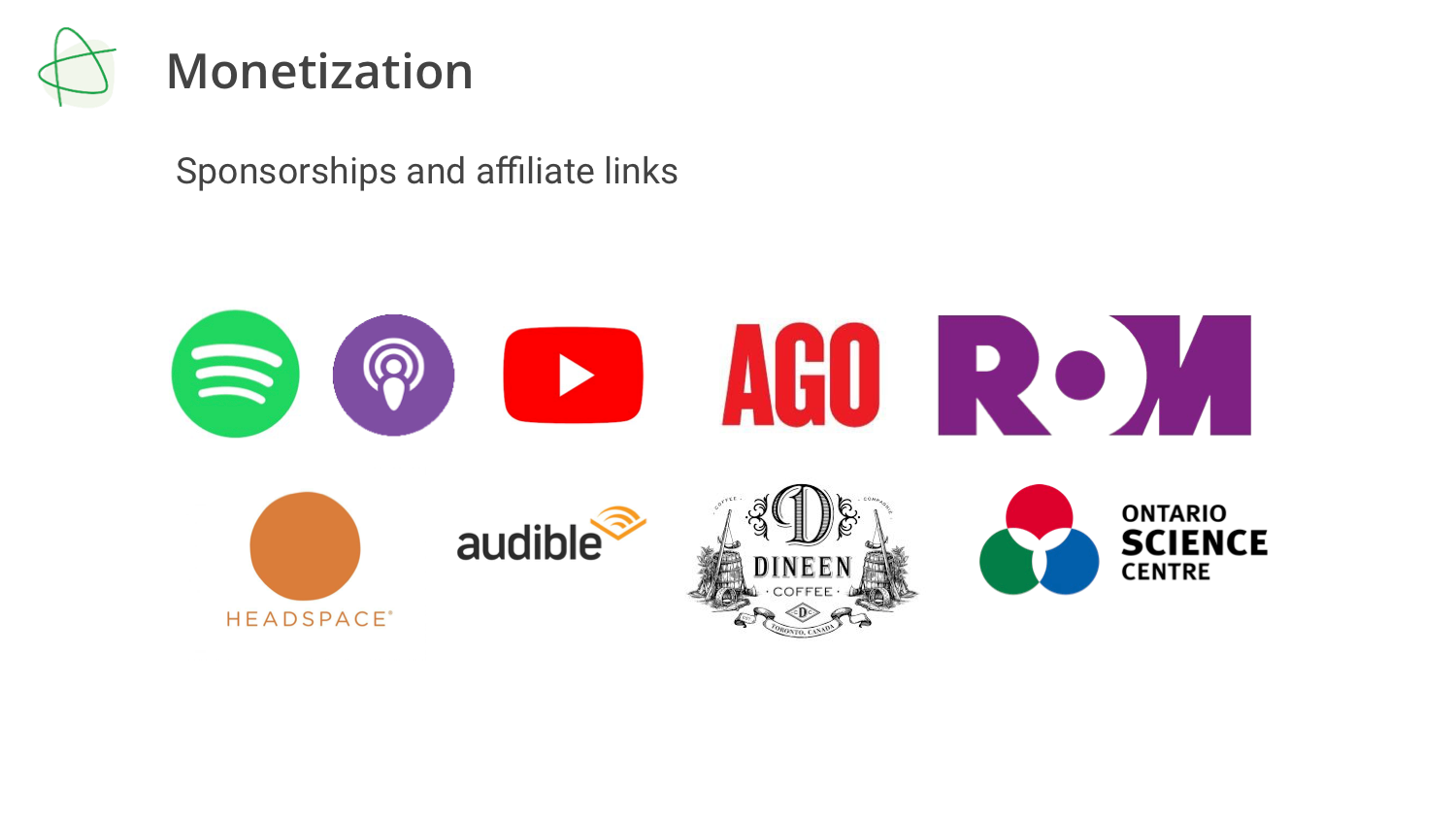 Ami has the potential to grow and expand into other products and services such as smart home appliances. Using the implementation of the voice assistant device, such as Google Home or Amazon Echo, Ami will be able to promote a more natural flow of conversation.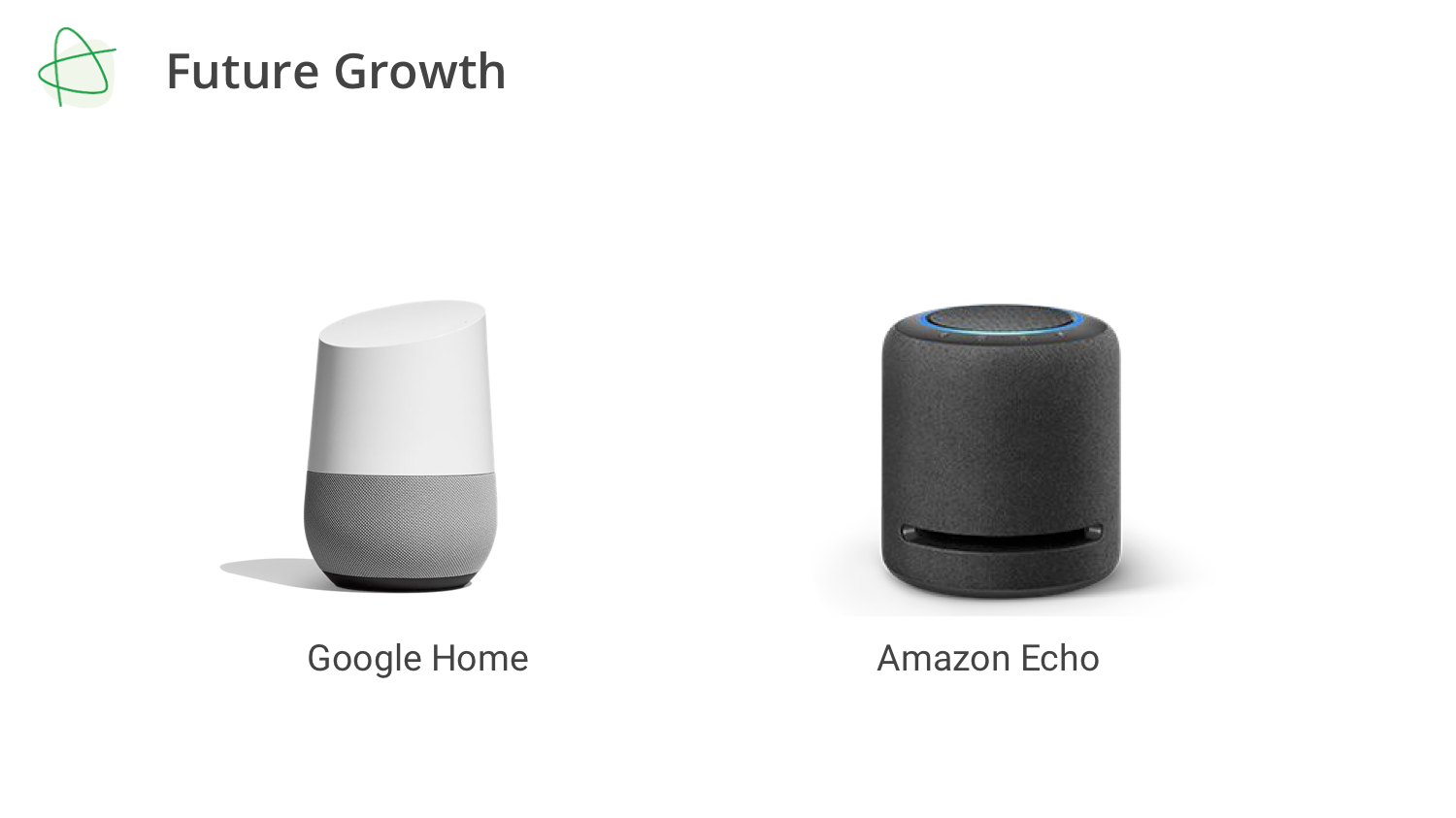 Further development would be in widget development within world-wide social networking services such as Facebook, WeChat, and Line. These widgets would add more features to alleviate loneliness and could be used to develop physical connections between users.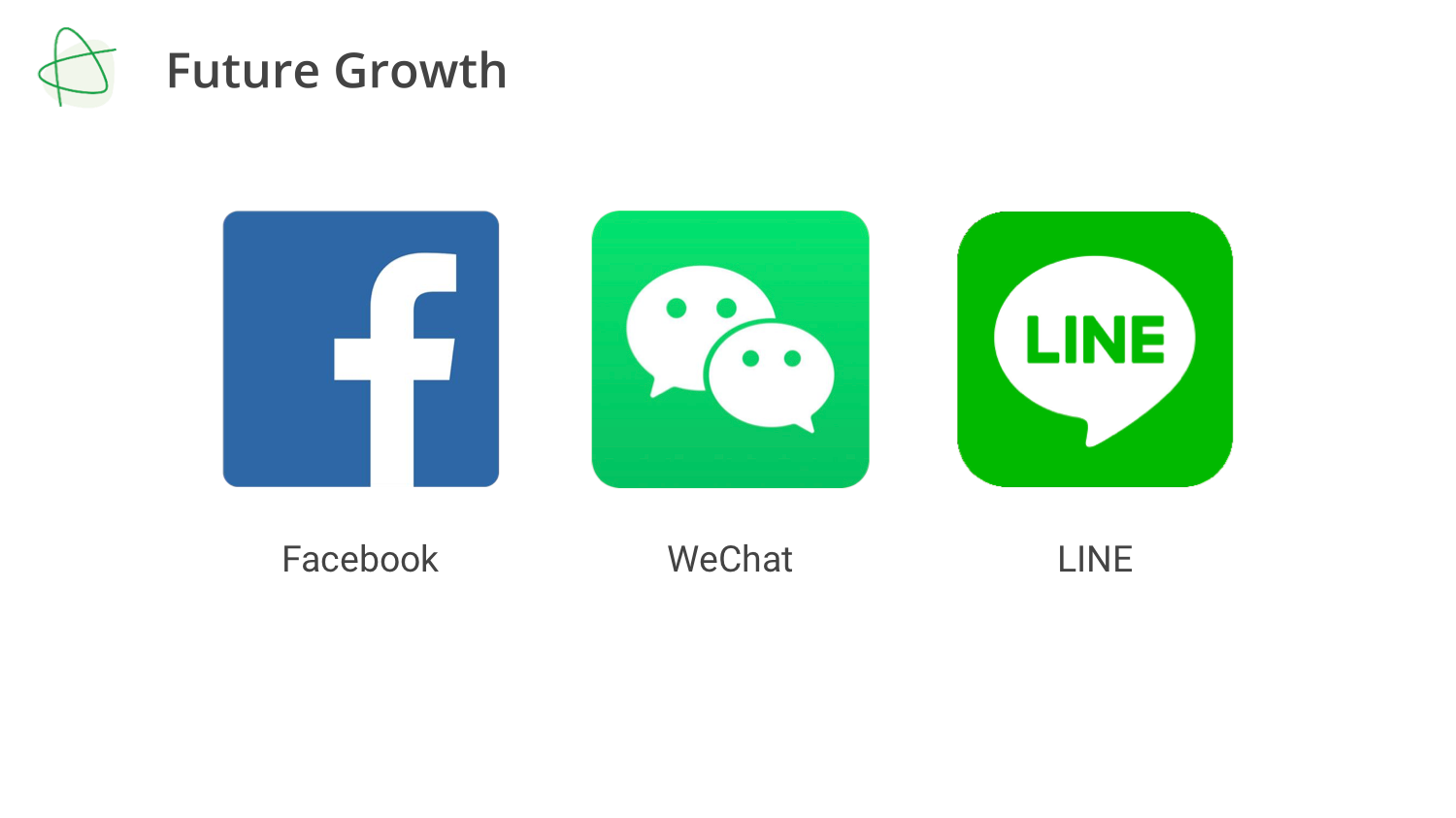 Key Learnings & Reflections
While my team did not win this hackathon, this was my first time working on a UI and UX project outside of my courses. My team was really motivated by the space provided by ElleHacks and dedicated to having a final working prototype within 36 hours. We had the help of lots of mentors onsite from Deloitte, RBC and Smitten Kitten who helped us when we were especially stuck on the wireframes for the Calendar and organization of Recommends flow. I learnt a lot about going through several iterations of that process.
In the future, I would add the features discussed in the Scalability portion above. Adding affiliate links and sponsorships without having a conflict of interest would be a challenging feature to approach.